SILAcq is a PLC receiving signals from SIL sensors on line and transferring them to servers, thus enabling data acquisition and a fortiori display of data on SIL workstations.
SIL acquisition unit
Three kinds available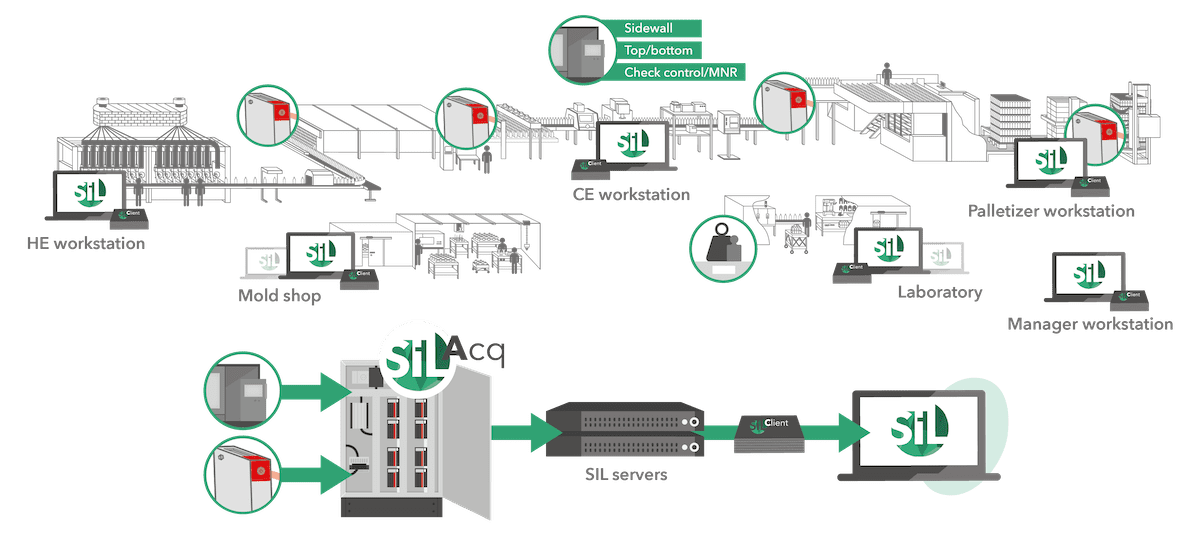 Why install SILAcq?
Configuration directly into SILC
High technology (cooling system)
SILAcq in the plant





Key features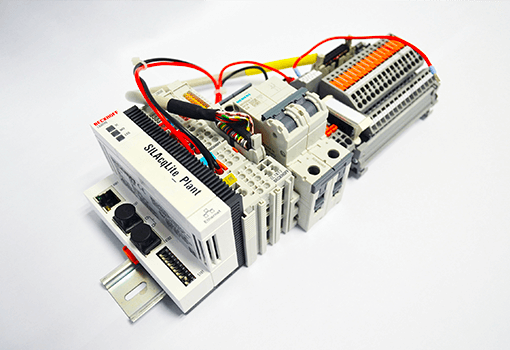 SILAcq16
SILAcq16 is a PLC made of one DYN trail, 16 inputs and 8 outputs of 24V and is certified 240 HZ. This SILAcq is configured directly from SILC, which makes hardware replacement easier. It is equipped with a UPS battery and with a few-second-autonomy in the event of power cut. For a better traceability, a LED light corresponds to each input, and a diagnosis view in SILC shows inputs and outputs in real time.
SILAcq32 and SILAcq128
SILAcq32 and SILAcq128 are PLCs made of 32 and 128 inputs respectively. In both cases, 24V outputs can be added without reducing the quantity of inputs. These small-sized PLCs include a state-of-the-art technology and a very efficient cooling system.