Optimized use of molds for higher productivity
March/April 2020 - Glass Worldwide
Have you ever thought of all the savings you could make by optimizing your mold sets? In the very competitive environment of manufacturing, glassmakers need to have great production outputs while managing costs. Molds definitely correspond to high expenses along with machinery and raw materials. In this context, molds are worth investing in a system improving their management and cost-effectiveness.
Click here
to read the full article published in the
March/April
issue of
Glass Worldwide
.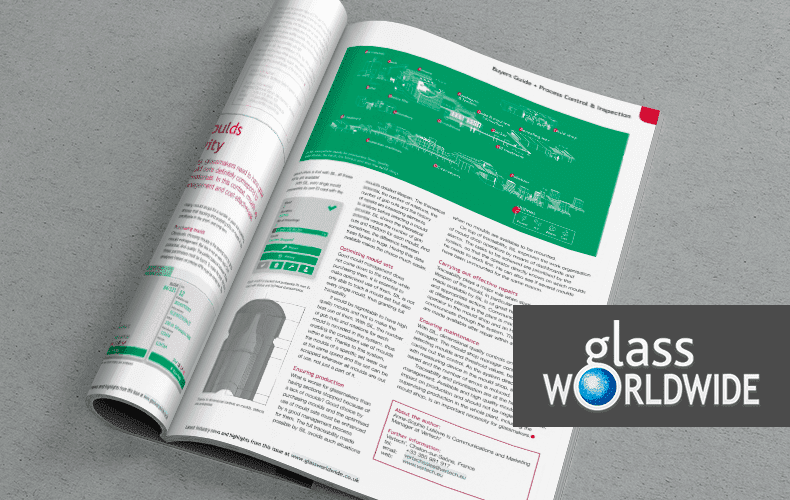 Vertech' provides glassmakers with a Manufacturing Execution System (MES) called SIL, supervising production everywhere in the glass plant, starting from the batch. In most cases, moulds and mould sets management are not included in glass supervision systems. However, a good mastering of moulds is essential from both a financial and technical point-of-view. Indeed, moulds represent high costs and their impact on articles produced is extremely strong, of course. What if one of the mounted moulds has a defect? What if there is no more available mould? Moulds cannot be forgotten in production supervision. They are a central element in the success of a glass manufacturing group.
Vertech' has already equipped many mould shops for a number of years and experience shows that tracking and analysing KPIs on moulds is very profitable in the short- and long-term.
Click here to read the full article published in the March/April issue of Glass Worldwide.