Supervision System & Innovation
January/February 2020 - Glass Worldwide
Nowadays, glassmakers need to face technological, economical and ecological challenges. The booming of new technologies and digitalization represent a real opportunity to successfully overcome these challenges: SIL provided by Vertech' is a good illustration of it.
Click here
to read the full article in Glass Worldwide published in January 2020.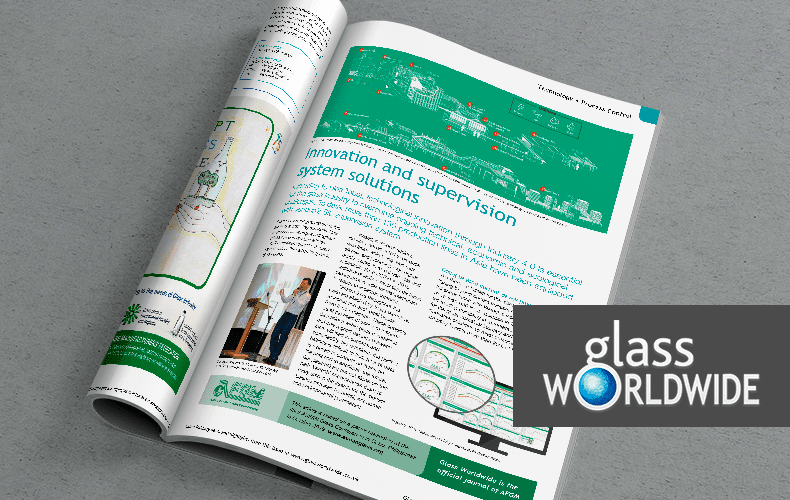 It is necessary for glassmakers to find answers to many key questions: How to produce the strongest and lightest articles? How to produce articles with the maximum quantity of cullet? How to reduce the carbon footprint in glassmaking?
Indeed, in modern society, industries are expected to produce even faster, while being even more effective and producing even higher quality articles. In recent decades and in particular since COP21 in 2015, additional objectives must also be taken into account in order for manufacturers to reduce their carbon footprint.
Glassmakers throughout the world are affected by these technical, economic and ecological issues. There is no exception. These subjects are at the heart of senior managers' discussions within glass companies and only a good balance between them will lead to success and sustainability. Nevertheless, the perfect balance is difficult to find, a lot of data is required to conduct analyses on the past and to anticipate the future. But glassmakers are not alone on this path. Vertech' accompanies them at every step in the search for the perfect balance between technical, economic and environmental parameters.
Click here to read the full article in Glass Worldwide published in January 2020.