Molds play a key role in the production process. They ensure article quality and impact conformity in finished products (thickness, volume, defects in appearance, glaze, etc.). Optimally managing your molds is thus crucial for both units and series.
Uniform management of molds
Management of mold repairs
Management of dimensional checks
Tracking of inter-plant mold exchanges
Connection to automatic dimensional check machines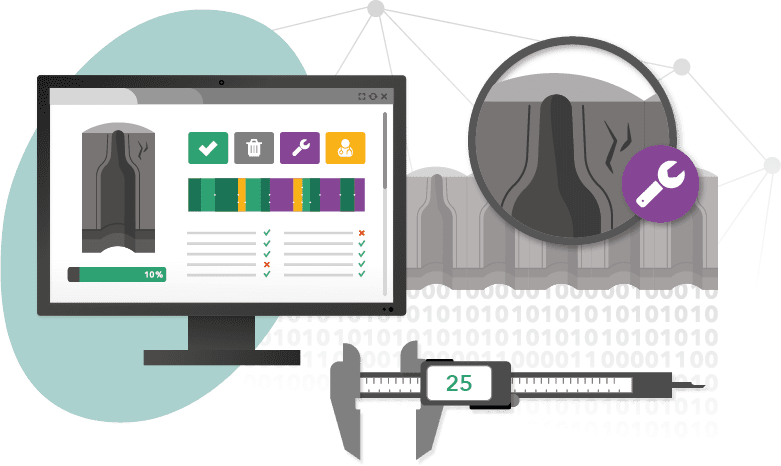 Why install SILXMold?
Use all molds in a series uniformly for better profitability
Have full traceability of molds to make informed decisions when purchasing new parts
Enhance productivity: no more stopped sections due to lack of mold or defective mold
Streamline communications and heighten reactivity within the plant
Decrease mold stock
Augment the service life of molds
SILXMold in the plant




Key features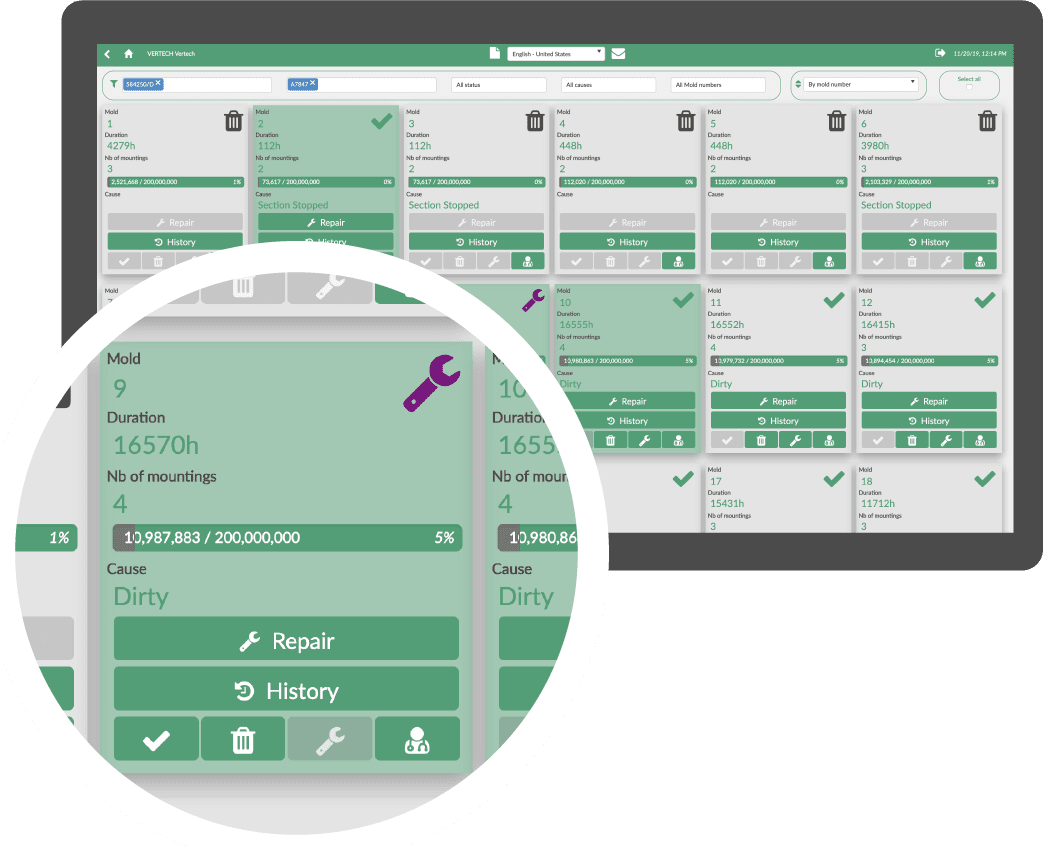 SILXMold contains a certain amount of information on each mold and provides their real-time status. When a mold requires repair, the operator can view its repair history. Dimensional checks are also logged either manually by the operator or automatically via machine connection.
Full traceability with SILXMold makes repairs faster and more effective, significantly minimizes the risk of lacking available molds and provides all the necessary information for mold profitability assessments.