When ecological requirements meet economic interests
November 2019
Nowadays, glassmakers have to face numerous challenges; ecology is one of them. In an article published in Glass International, Vertech' explains what the solutions are to successfully take up these challenges.
Read the full article in
Glass international
published in November 2019.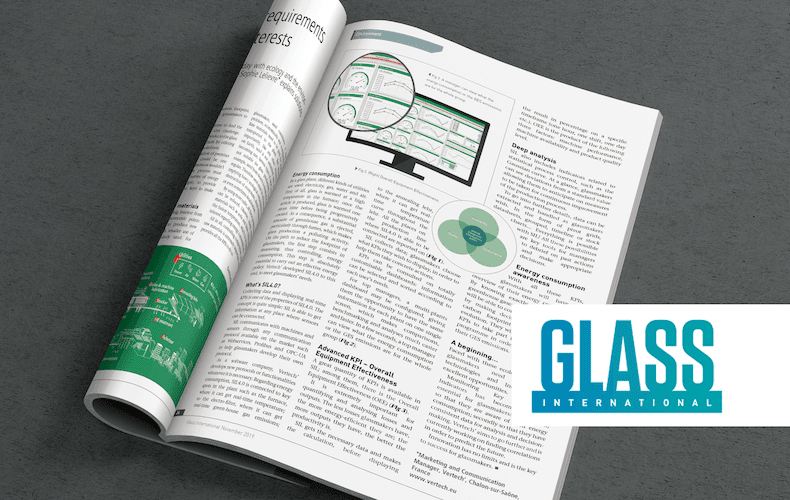 Ecology-related events hit more and more often the headlines in the news. And this is not about to end. In December 2015, 196 countries all over the world adopted the Paris Agreement, aiming at limiting the increase of the global average temperature to 1.5°C. As a consequence, all the categories of the society need to take measures taking into account this objective: private people, companies, governments… And of course, industries! Glass industry is no exception.
Faced with these big ecological challenges, glassmakers need to consider technologies and industry 4.0 as excellent opportunities. Monitoring Key Performance Indicators has become absolutely essential for glassmakers: first of all, so that they are aware of their energy consumption; secondly so that they have consistent data for analyses and decision-making. With SIL4.0, Vertech' aims at going further and is currently working on finding correlations in order to predict the future.
Innovation has no limits and is the key to success for glassmakers.
Read the full article in Glass international published in November 2019.