SILXtractor is a software application extracting SIL data and displaying them in different ways.
Data extraction and display under different representations
Web and cross-platform application

Why to install SILXtractor?
Relevant, quick and simple analyses
A quick access to sorting and search features
A data representation adapted to your needs
SILXtractor in the plant


Key Features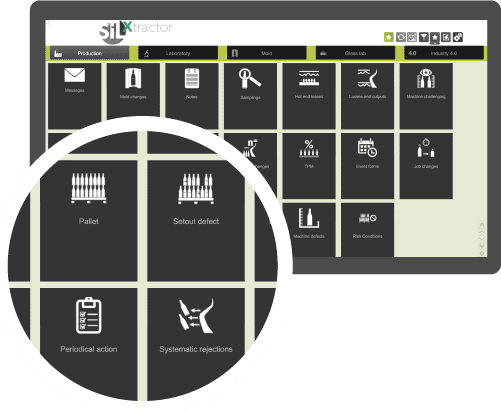 In SILXtractor, the user has a lot of options to carry out very precise searches. Data, directly coming from SILC, SILXQual, SILXMould or SILXPallet, can be displayed according to selected filters and time, by taking into account or not the archived data. Results of these searches can be displayed as pivot tables, graphics (with the possibility to compare two production lines) or directly exported to Excel.
All these searches and filters may be saved and shared.