SILXMould is an application managing single molds and mold sets in real time, allowing the viewing of mold status and history at a glance. By having a full traceability of individual molds, mold sets can be used in a more consistent manner leading to a more optimized and even use of the mold sets, saving time and money.
Consistent management of single molds and mold sets
Web and cross-platform application

Why to install SILXMould?
Consistent use of mold sets > Saving on time and money
Better traceability > detailed analyses and comparisons
Better communication between production and mold shop > strong reactivity
Higher productivity: no more section stopped due to a lack of molds
SILXMould in the plant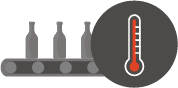 Key features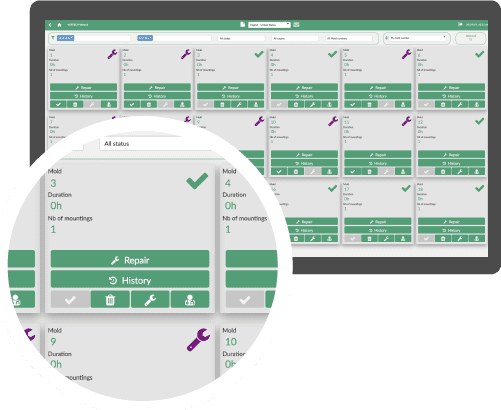 SILXMould tracks every single mold, thus enabling access to each mold history as well as all the information regarding the whole set. For each mold individually, the software registers the number of rotations and gob cuts, the remaining potential before replacement and the history of dimensional controls. Causes for a mold change at the hot end can also be consulted. The full traceability of the molds helps the operator in charge of repairs undertake the appropriate tasks to make the molds available as soon as possible.
Since molds are made available immediately, the number of sections stopped due to lack of molds is reduced to zero!
The comparison between the theoretical number of gob cuts and the real number of gob cuts in relation to the mold price makes taking decisions easier and leads to a more optimized investment when buying new molds.