SILXGlass is a quality control management system for the glass laboratory, where analysis are made on raw materials and glass composition. The system guarantees an on-going improvement of the glass quality, thanks to the traceability of the controls and the tools for statistical analysis of raw materials and composition of glass samples.
Raw materials and glass campaigns management
Web and cross-platform application
Multi-plants software

Why to install SILXGlass?
Improvement of glass quality
Better traceability of controls and tools
Excellent tool to reach the best quality/price ratio
SILXGlass in the plant




Key features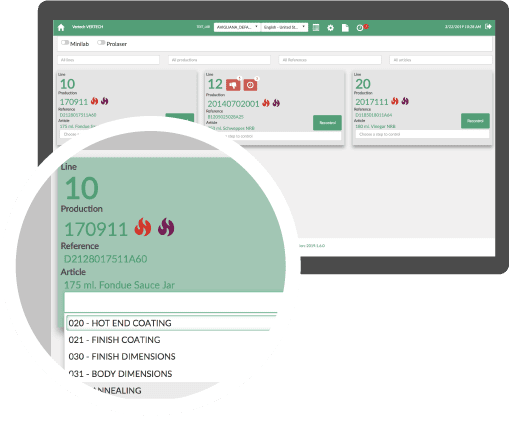 Unlike SILXQual – management software for quality controls on produced articles – SILXGlass deals with quality controls on materials on the one hand, and on glass matrix on the other hand.
On the raw materials interface, operators enter all the control data related to the materials. This data is analyzed by the software according to predefined limits. Raw material deliveries can also be tracked and reported, which is an excellent way of checking the ratio between quality and price by delivery and by provider.
The glass matrix interface allows recording the results of the tests on the glass samples for detailed analysis of the glass composition and batch recipes.