SILTableware is a software for acquiring data very close to SILC, specifically developed for tableware production. The system is used by hot end and cold end operators and managers, and records data such as defects and weight. A messages feature is also included in order to make exchanges between all production key players easier.
On-line data acquisition
Real-time information sharing
Communication between hot end and cold end

Why to install SILTableware?
Better visibility > Higher productivity
Better traceability > Detailed analyses and comparisons
Better communication in the plant
Higher reactivity > saving on time
SILTableware in the plant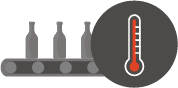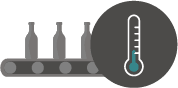 Key features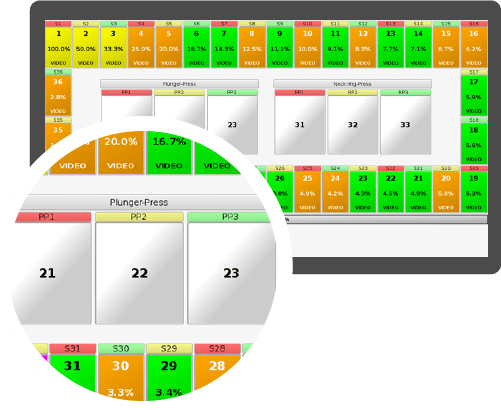 On the SILTableware supervisor dashboard, each press machine or press-and-blow machine is represented by its sections number. There are three types of view in which molds appear as they are placed in machines.
SILTableware aims at quantifying and locating with high accuracy losses, particularly thanks to inspection machines and numerous cells placed all over the production line.
Moreover, SIL adapts to restraints implied by articles' manual inspection by offering an interface for quick entries on the touch screen at each light station. On these screens, between 5 and 10 most common defects are already displayed. The operator can, therefore, count them very easily during the control and does not even need to move to report values.
Data collected by SILC:
makes communication between operators easier – thus improving productivity

provides production managers with indicators – for precise analysis and appropriate decisions
This, for example, is the case with information related to hot end losses, losses by mold or along the production line.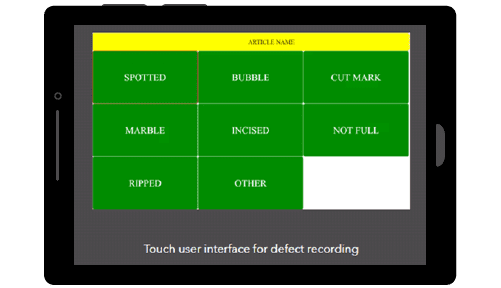 It is worth mentioning that all these indicators are accessible to managers through SILX interface.