Julien Reynaud, 20th year at Vertech'
September 2019
In 1999, Julien took his first steps at Vertech' as Project Manager. Twenty years later, he is Customer Support Manager.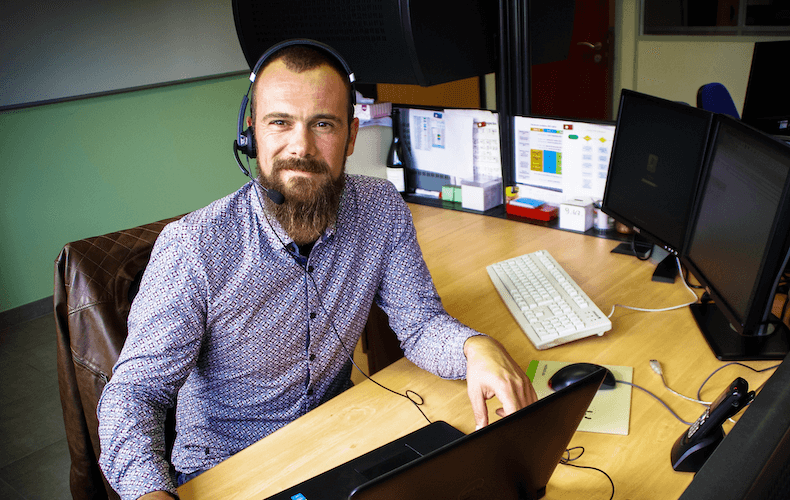 During his first ten years within the company, Julien regularly travelled on site to take care of electrical wiring, to install SIL and train future users. His on-site trips have become much rarer in 2008, when Vertech' Customer Support has been created and when he has been appointed Customer Support Manager.
Every day, Julien juggles between e-mails and phone calls in order to meet customers' requests in the best possible way. In his position, Julien particularly appreciates – on-site or remote – customer relations. Thanks to this, he fully invests in his job, by daily doing his utmost to provide the best quality of service.
All of Vertech' would like to wish Julien continued success within the company!