Glassman – A visited booth
September 17-18, 2019 - Lyon
Last September, Glassman exhibition took place in Lyon – about one hundred kilometers away from Vertech' headquarters at Chalon-sur-Saône. Our team met glassmakers and partners from all over the world.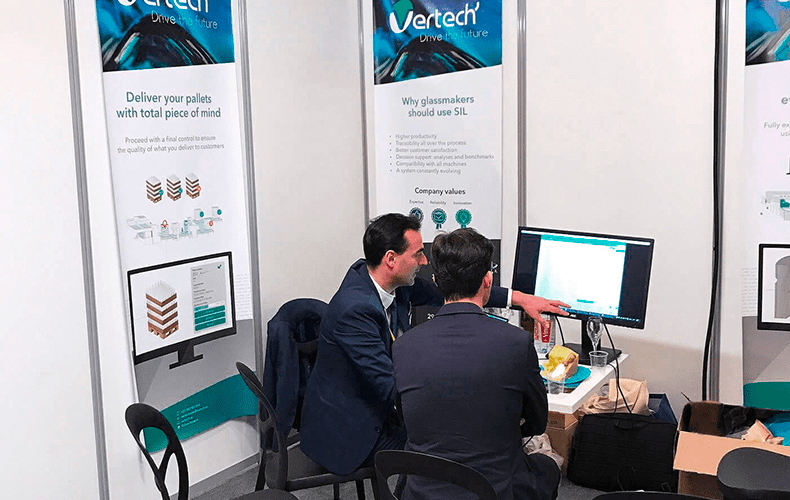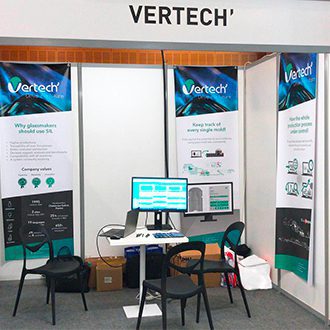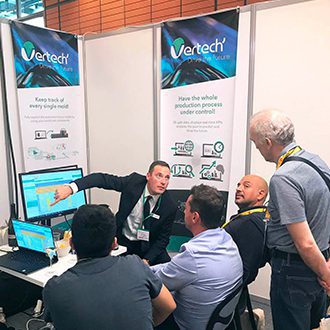 Vertech' exhibited at Glassman Europe in Lyon, on September 17th and 18th. This event has been the opportunity for the team on site to meet some SIL customers, to maintain relations with glassmakers and partners and to build new contacts. SIL demonstrations, exchanges regarding on-going matters and discussions on future projects have given rhythm to these two days.
This year, the European edition of Glassman was focused on how the glass industry can increase the reduced reliance on single-use plastic. One more opportunity for Vertech' to reaffirm its world-leading position in the glass industry for almost 25 years.
All of the team would like to thank all visitors who came to our booth and who made this event successful for Vertech'.